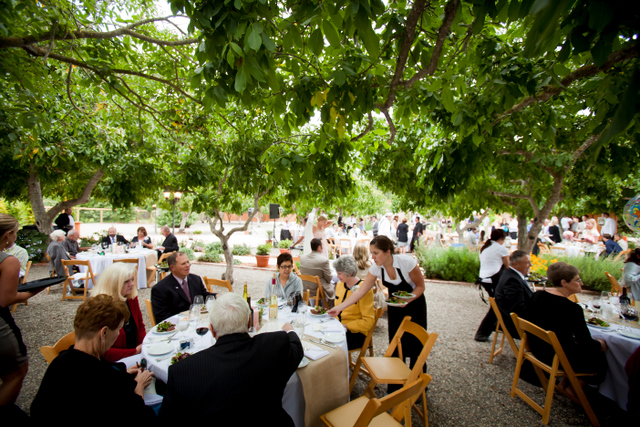 Have we mentioned that we love working at the Gardens at Peacock Farms?
Well, we do.
No, they don't have a great setup for easy catering or even a kitchen for us to use (we build our own). But this Arroyo Grande event venue is amazing! And the proprietors Logan & Jessica keep the grounds impeccable.
They create a perfct ambience for weddings with their thriving gardens, winding pathways & overhanging canopy of fruit trees.
Here'sa few pics from a wedding we catered there recently. Lucky for us, Jayson Mellom snuck back to our kitchen area to get some shots of the plated dinner service.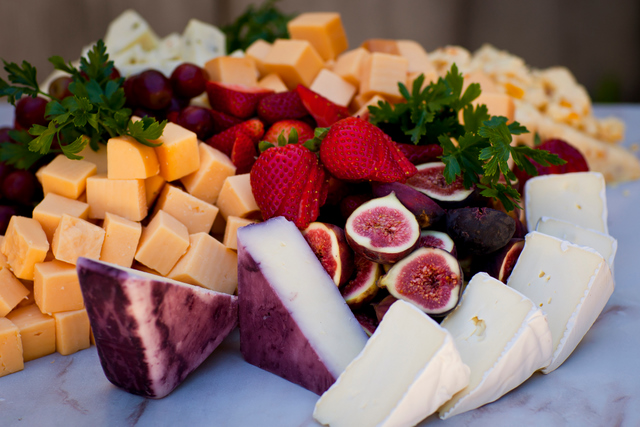 Guests started with a plated salad course of organix mixed greens with zinfandel-poached pear, gorgonzola, candied pecans & pomegranate vinaigrette.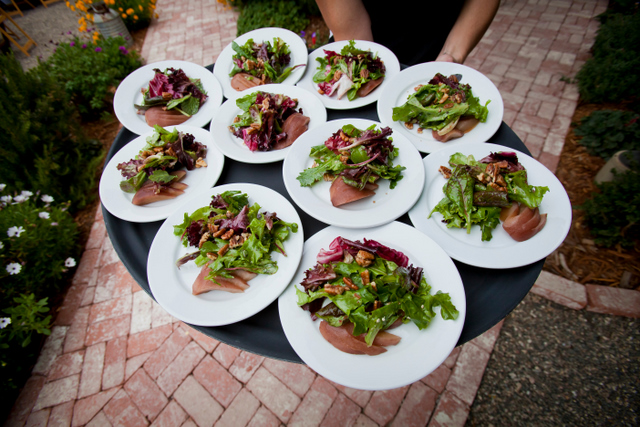 Then guests had a choice of aged top sirloin or pan-seared salmon.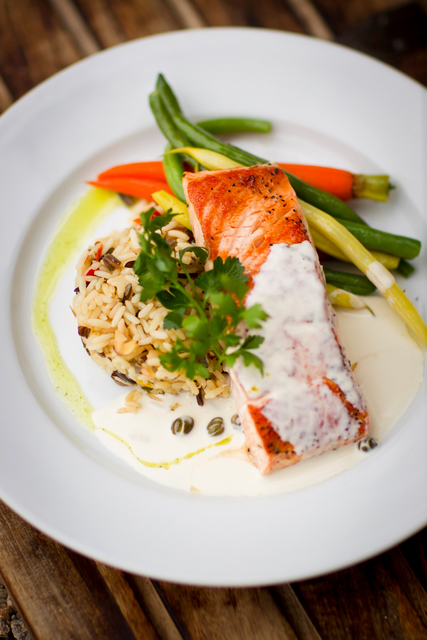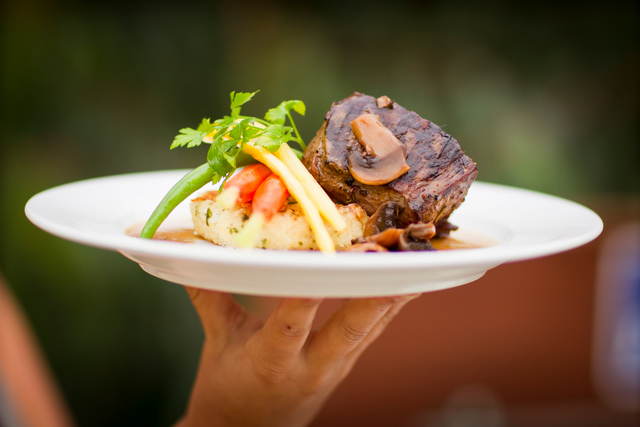 And finally, below are some shots of the awesome Pacific Harvest Catering crew at work! Among the praises we get from past clients, our staff is mentioned almost as much as the food. We are very proud of that!