Leah & Linus are just one of the couples. So nice, so fun & just awesome together.
From the moment we met them, we knew we couldn't wait to be a part of their big day.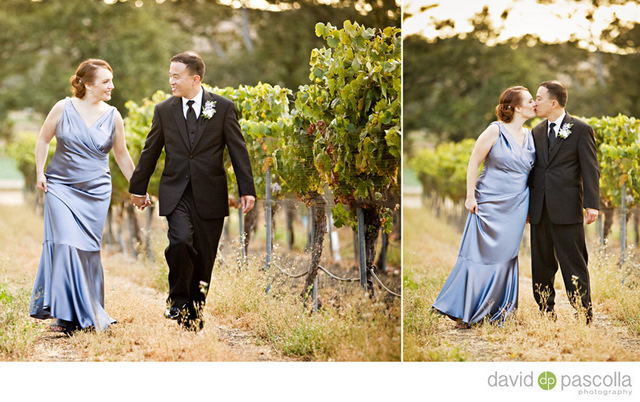 Their vision was to combine elegance & fun which we worked to depict in their menu below. The demi cups below are filled with butternut squash bisque "shooters" with crispy sage & the other platter had assorted local sausages. Thanks to David Pascolla Photography for these beautiful photos.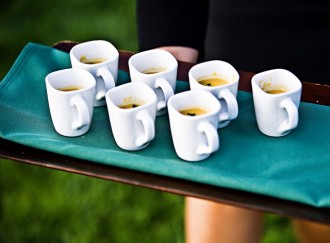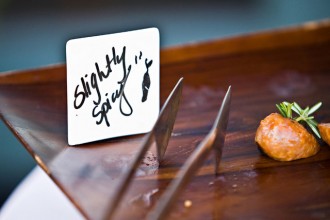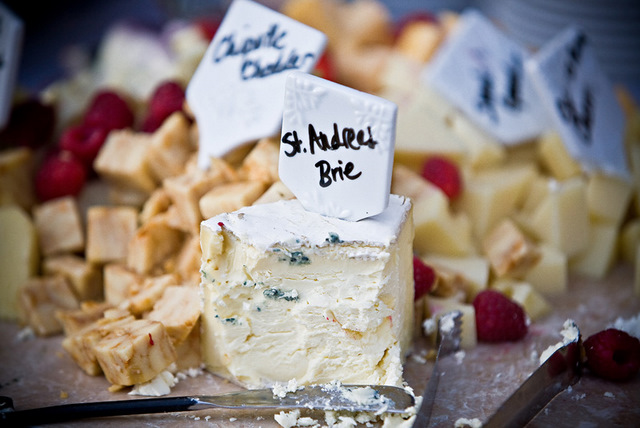 Appetizers
Domestic and Imported Cheese Platters
Housemade Sausages with Assorted Dipping Sauces
Butternut Squash Bisque "Shooters" Served with Crispy Sage
Heirloom Tomato Bruschetta & Garlic Crostinis
Plated Dinner:
Mixed Organic Greens with Poached Pear, Candied Nuts & Bleu Cheese tossed with Pomegranate Vinaigrette
Pan-Roasted Chicken Breast with Lemon Caper Butter Sauce, Poached Prawns, Farmers Market Vegetables & Sundried Tomato Risotto Cake
-Or-
Vegetarian Option: Grilled Vegetable Torte with Smoked Provolone, Farmers Market Vegetables & Sundried Tomato Risotto Cake
Assortment of Artisan Breads and Chive Butter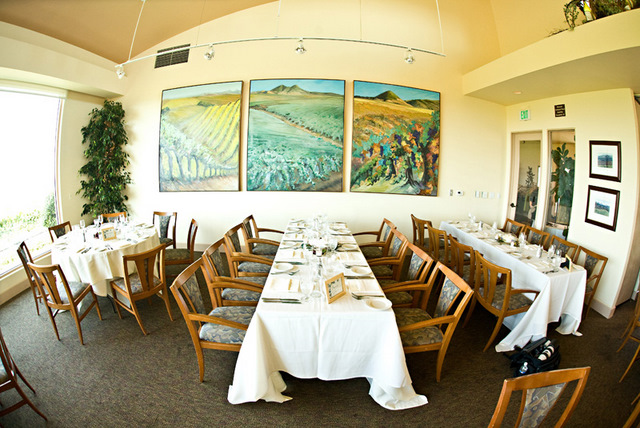 Edna Valley Vineyards is such a beautiful winery venue & one that we highly recommend as their staff is top notch. Kramer DJs rocked, as usual, creating an awesome dance party under the stars. In between dancing, guests enjoyed another delicious cake by The Cakery.