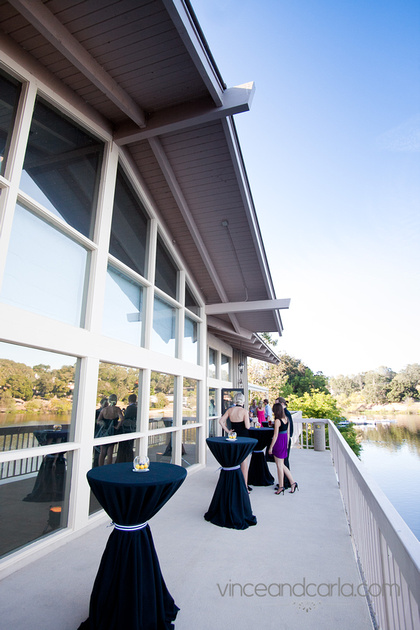 The Pavilion on the Lake is one of the most beautiful wedding venues on the Central Coast. Floor to ceiling windows frame the lakefront setting of a deck that drapes over the Atascadero Lake. The lovely couple, Jessica & Michael, knew they wanted the comforts of an indoor wedding reception while incorporating the beauty of the outdoors.
While outdoor weddings are popular & charming, indoor weddings eliminate the can-be issues of outdoor receptions…bad weather, bugs, unpleasant bathrooms, etc. The Pavilion is one of the best places on the Central Coast to have an outdoor wedding & an indoor reception. And it's smack inbetween Los Angeleas and San Francisco and minutes from the wine country!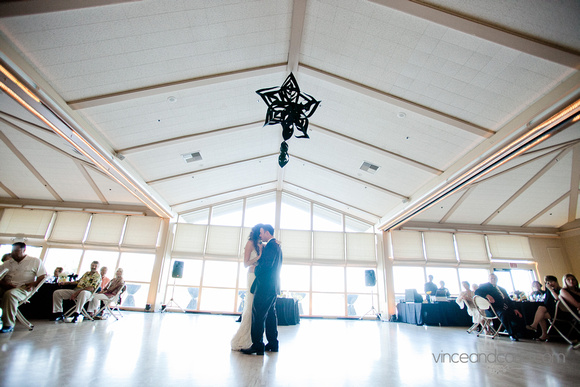 For their menu, Jessica & Michael knew they wanted a local rustic menu but with some elements that they love. For example, the couple included figs stuffed with gorgonzola & pancetta in their hor'deourves hour along with empanadas stuffed with pulled pork & topped while chipotle aioli.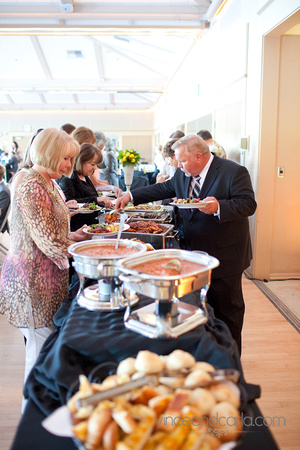 For dinner, they wanted their out-of-town guests to get a taste of San Luis Obispo County so they chose mesquite-grilled tri tip & herb-grilled chicken. They also offered a dessert bar of chocolate decadence & cheesecake rather than a traditional wedding cake.
Best wishes to Jessica & Michael as they start their new life together!