Let's start with something sweet, shall we?
How lovely this is dessert spread for Eugene & Nicole's wedding at Edna Valley Vineyards?
Hungry yet?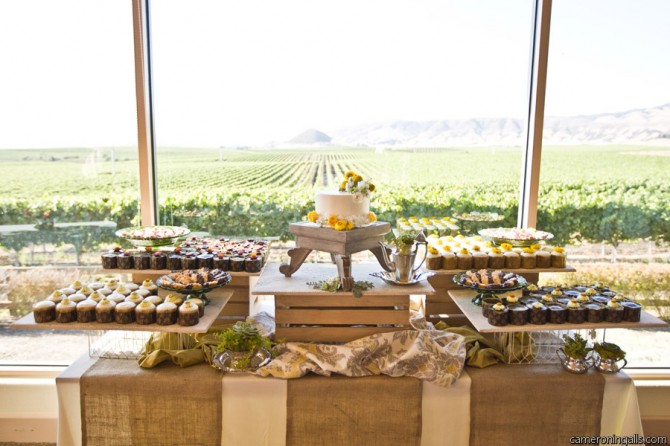 And is if Edna Valley wasn't already stunning, it recently underwent a major remodel, bringing in an updated look that is modern, sleek & rustic. It's definitely one of our faves among Central Coast wedding venues.
But, back to our lovely couple, Nicole & Eugene. We adore their yellow, cheerful theme filled with sweet details. The Spanish-inspired menu included appetizers such as pork & manchego empanadas, fig & goat cheese crostinis with candied walnuts & heirloom tomato gazpacho "shooters." We love weddings that follow a theme & we highly recommend using a theme to create your perfect menu.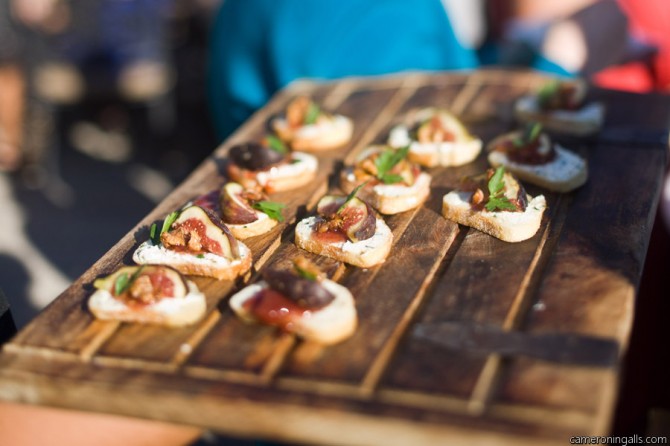 For dinner, entrees include our farmers market vegetarian paella, herb-grilled tri tip, roasted pork loin. Those were served with our grilled corn cakes with smoked tomato & rosemary and some good ol' local grilled veggies. Our paella is served in an awesomely huge paella pan and we love how the paella matched their colors! 🙂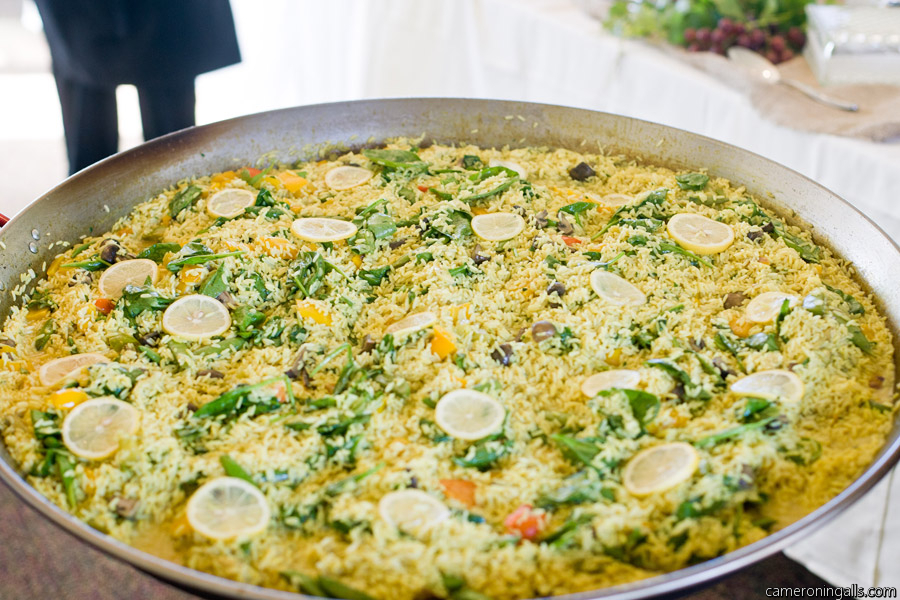 But before we end, we gotta thank the always amazing Cameron Ingalls, who shared these pics with us.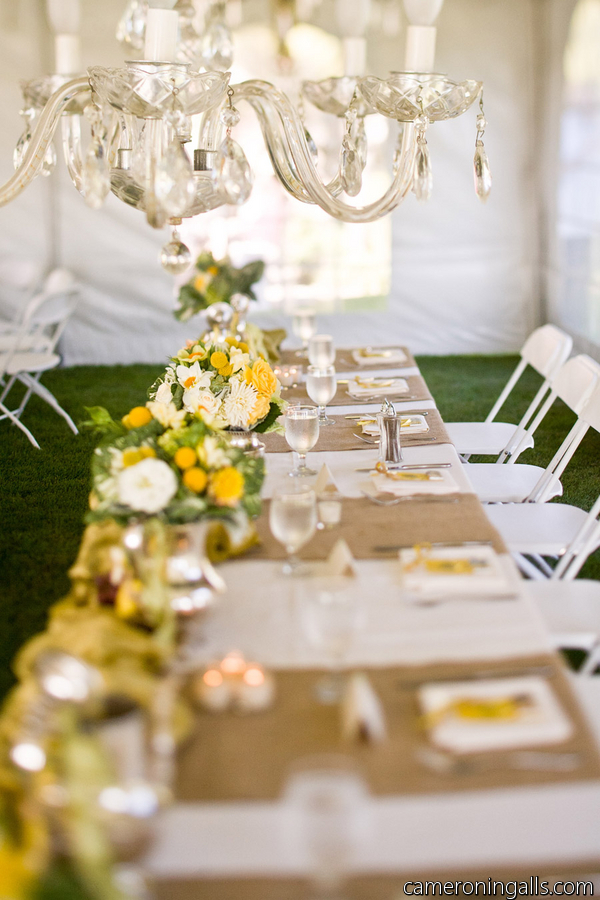 Congrats Nicole & Eugene!! Thanks for letting us be a part of your special day.