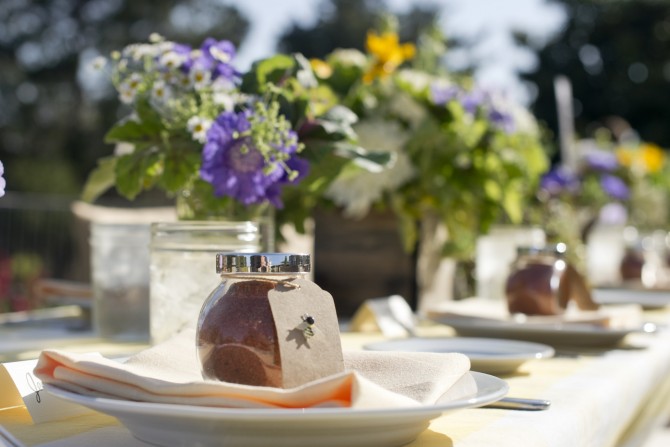 I don't think we could adore last week's wedding anymore than we already do. It was so lovely!
The cheerful yellow theme, the adorable rustic chairs, the amazing flowers, we could go on and on.
For Allegra & Todd's guests, it felt like an intimate dinner gathering in an English garden but with some American flare. The couple was set on serving a delectable Southern Comfort-inspired family-style meal… Twelve-hour braised beef brisket, citrus-marinated grilled chicken, best-ever mac & cheese, roasted sweet potato mash, farmers market grilled vegetables, warm homemade corn bread with honey butter & jalapeño jam, yum…
Family & friends went home that evening with our a glass jar of our chef's very own brisket spice rub.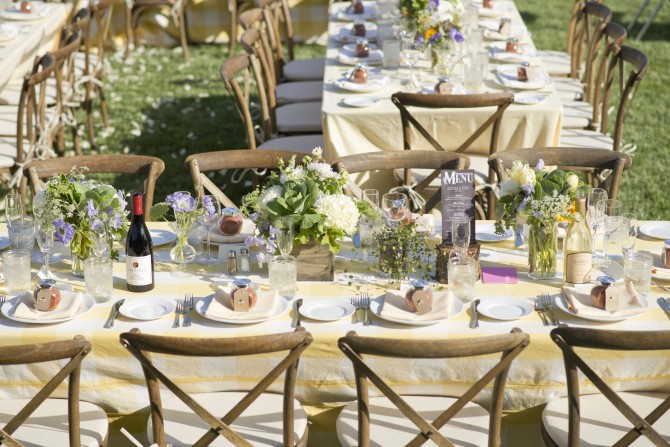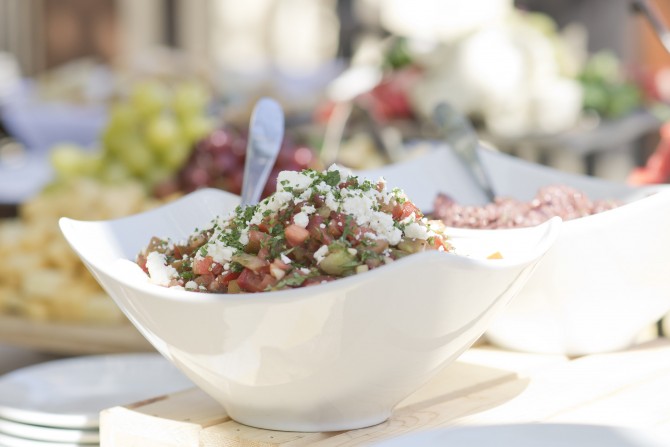 After the backyard ceremony, guests started with our bruschetta bar: three seasonal bruschettas served with toasted sliced baguettes, grilled crostinis & fresh vegetables. Guests also enjoyed  heirloom tomato gazpacho shooters with grilled cheese bites and bacon-wrapped dates stuffed with goat cheese.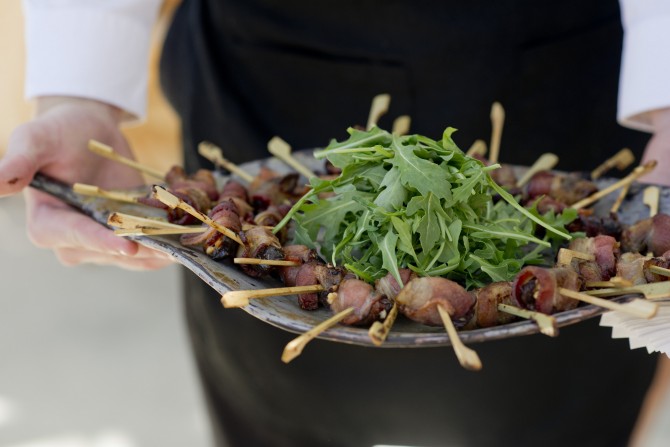 Here's the menu:
Tray-Passed & Stationary Appetizers:
Bacon-Wrapped Dates with Goat Cheese

Heirloom Tomato Gazpacho with Grilled Cheese Bites

Imported & Domestic Cheese Boards with Berries, Grapes, Dried Fruit & Baguettes
Grilled Crostinis & Crackers served with Local Olive Tapenade, Roasted Red Pepper Hummus & Heirloom Tomato Bruschetta

Family-Style Dinner:
Baby Arugula, Fresh Stone Fruit, Crumbled Feta, Roasted Walnuts & Roasted Shallot Vinaigrette

Beef Brisket w/ Tennessee-style Bourbon Molasses Sauce

Herb-Marinated Grilled Barbecued Chicken

Sweet Potato Mash & Farmers Market Grilled Vegetables

Baked White Cheddar Mac & Cheese

Fresh Baked Corn Bread with Local Honey Butter & Jalapeno Jam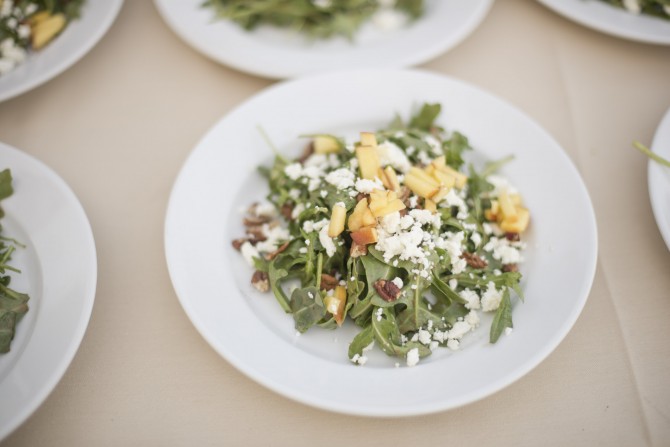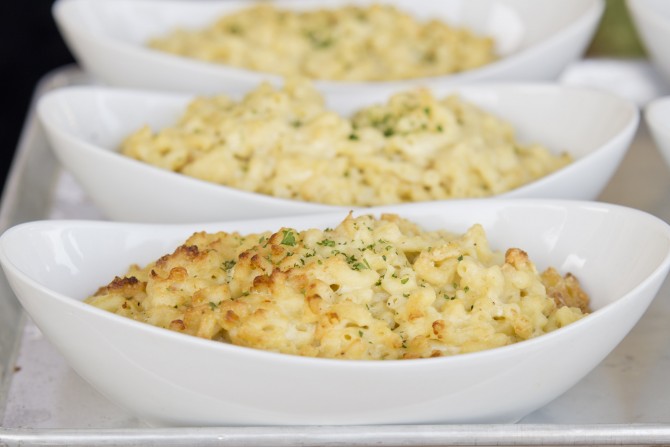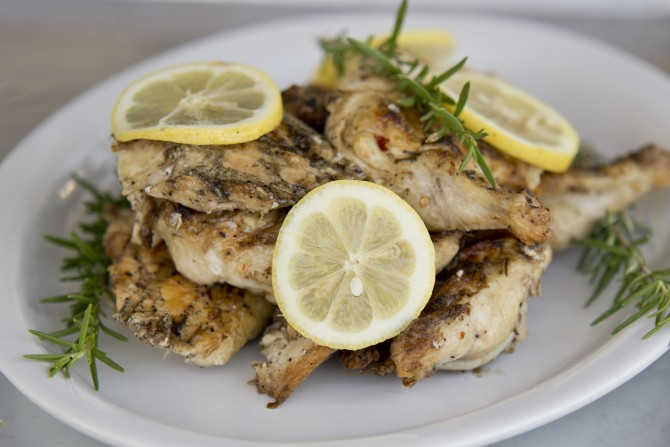 Allegra & Todd were awesome to work with & we are so stoked we were able to be a part of their big day.
Thanks to Hearts & Horseshoes for sharing the photos and for Adornments for having always amazing floral design and linens that make our stuff look good! Local rental company Got You Cover'd provided the rest.