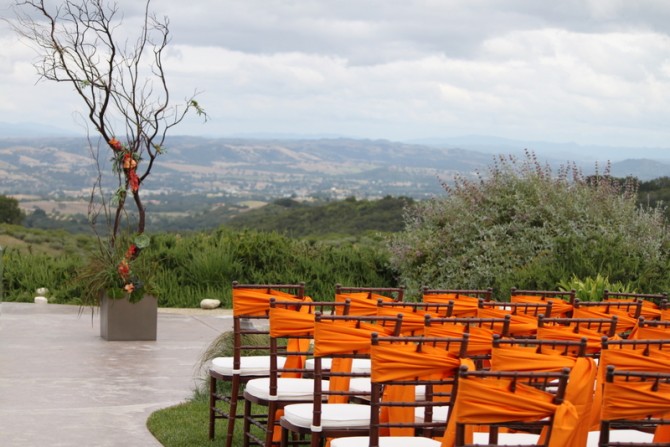 Spring on the Central Coast can be the most amazing time of year. The weather warms up, the hills are green, the wildflowers are abundant, and the fresh produce is delicious!
We recently catered a wedding at beautiful Calcareous Winery in Paso Robles for a lovely couple who had a vision of non-conventional seasonal cuisine. They wanted to incorporate what was at it's seasonal best while also having some fun with their cuisine & colors. They chose California rack of lamb encrusted with lavender as one their entree choices, as well as local sea bass. Both were served with grilled baby artichokes & Farmers Market vegetables.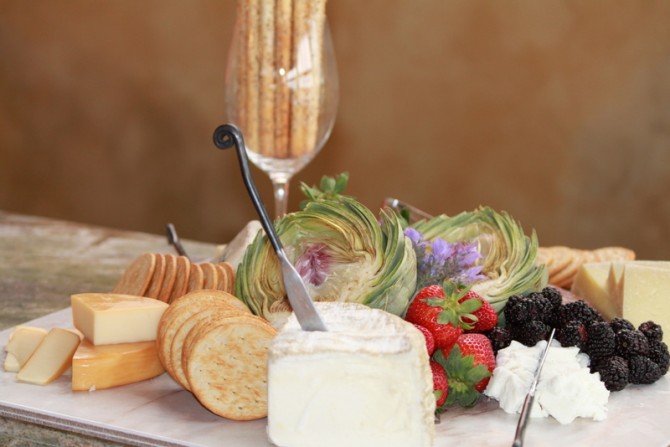 Before dinner, guests enjoyed local cheeses, Korean beef sliders & ahi tar tar cones with wasabi potato mash. The ahi appetizer was served in black faux painter's palletes. The cones are shaped by hand then filled with the wasabi mash & topped with sushi-grade ahi. Now, what isn't fun (and tasty) about that?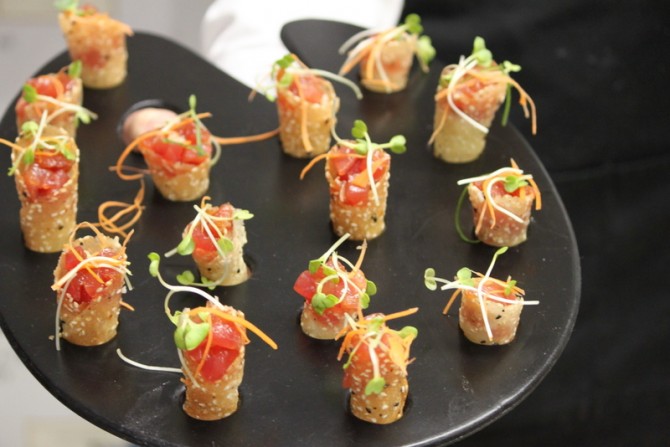 This cake below was brought all the way from a bakery near Yosemite. It was the most amazing lemon cake ever!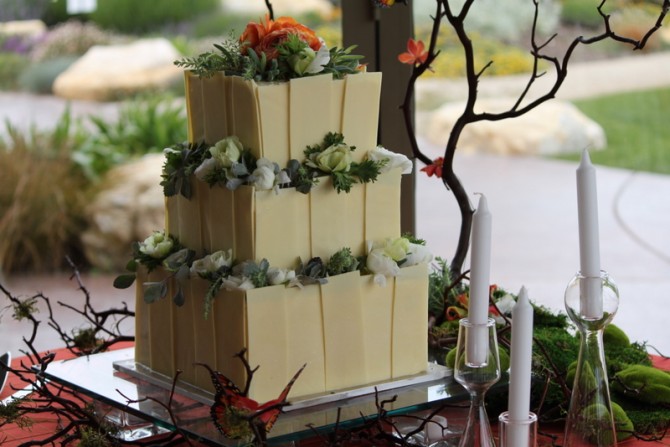 So, what should you take away from this blog post? Have fun with your menu & have fun with your colors. Find inspiration from your venue as this couple did. There are no limits!